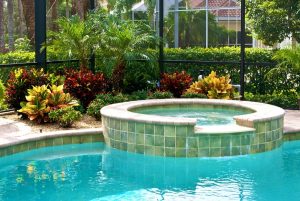 Few things feel as head-to-toe satisfying as sinking into a tub filled to the brim with warm, bubbly water. That's why subpar hot tub performance can come as such a shock. Though you may be able to handle simple repairs and maintenance tasks, such as replacing a filter or adjusting the balance of chemicals in your water, other concerns require professional attention. From the experts at Valley Spas & Pools, here's how to tell whether something is wrong with your hot tub and what you should do about fixing it.
Temperature Concerns
A hot tub is supposed to be hot — usually around 100 degrees F — though the temperature may fluctuate a bit depending on personal preference. Still, a hot tub that never seems to get warm enough or gets uncomfortably hot despite dialing at a lower temperature could have technical problems. A qualified hot tub technician can look at your heating component and control panel to see if there's a loose wire or other snag and help you get up and running again.
Leaks
It's normal to find a bit of water around the edges of your hot tub or spa, especially if you've been splashing around a bit as you lounge, but a steady stream of water or puddles that seem to appear out of nowhere could indicate you've sprung a leak. It's crucial to get leaks repaired right away, as the tiniest droplets could turn into a river if left unaddressed.
Smelly or Discolored Water
Hot tubs should be filled with warm, clear water that either has no smell at all or carries the faint, familiar aroma of chemicals approved for cleaning and sanitizing the tub and its contents. Any off odors, such as a musty or overwhelming chemical smell, could indicate the water has been contaminated. The same goes for unusual colors; water that's murky, green, black or anything other than crystal clear can contain algae, mold, mildew, or other questionable products. If you're headed for a soak and encounter a slimy, sticky substance or see dark patches floating in your spa, there may be problems with your water circulation.
Lackluster Hot Tub Performance
Hopping in your jetted hot tub only to be greeted by eerily still water is a major disappointment. The soothing swirl of water you've been looking forward to all day is nowhere to be found. Is there something clogging up the drain? Could it be issues with water pressure or the fill level? How about the pump system? If you can't easily spot a blockage or quickly determine another reason for weak jets, call a hot tub service repairman who can run a full diagnostic test and assess the problem ASAP.
Electronic Errors
The control panel is the heart and soul of your hot tub. From temperature to jet-speed, everything goes back to this one central collection of buttons and dials, so if something is off, you may not be able to enjoy your tub at all. If you're seeing error codes or experiencing button failures, it's time for a checkup.
Schedule Routine Maintenance and Repair
Whether you've sprung a leak or just don't like the way your hot tub water looks, Valley Spas & Pools can help. Scheduling regular maintenance can help prevent issues or catch problems early, reducing repair costs and downtime so you can be in your hot tub more often. To ensure you get the relaxation you deserve, schedule hot tub service courtesy of our talented team. Contact us online for more information or call our Mercer County location directly at 609-587-1772.