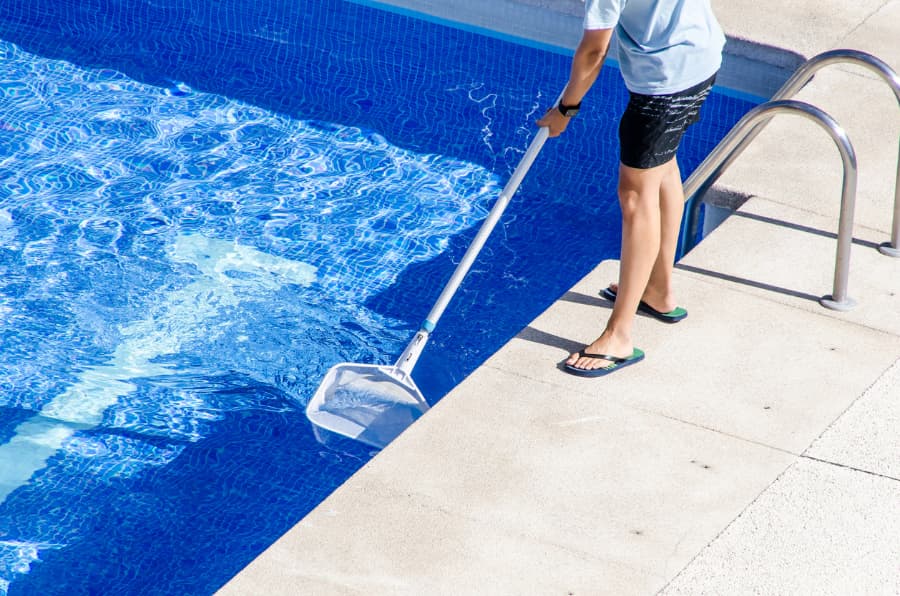 Swimming pools are an excellent way to experience fun in the sun in your own backyard, but they do require some maintenance and upkeep. Based in Hamilton, New Jersey, and serving the surrounding areas, Valley Spas & Pools is a family-owned business that has been in operation for more than 60 years and provides clients with updated outdoor spaces and expertise in the industry. Here, we offer tips to maintain your swimming pool during the summer season for the best time in your beautified backyard.
Proper Cleaning
The first and most basic step in maintaining your pool in the summertime is to make sure you are cleaning it properly. Many factors can contribute to a pool getting dirty more quickly in the summer, like debris from plants and trees, bugs, and dirt, as well as hair and skin particles from the swimmers using it.
You should start by skimming your pool with a net to remove the debris off the water's surface. This needs to be done often to keep your pool clean and presentable, but it can also help to increase water circulation. It's also important to brush your pool walls and steps with a scrub brush at least once a week to prevent algae growth and build-up. Also, consider utilizing an automatic pool vacuum to ensure thorough cleaning and reach debris on the bottom of the pool. However, remember to clean the vacuum filter occasionally so it always picks up the debris.
In addition to cleaning the interior of your pool, it's essential to make sure your pool accessories are cleaned regularly. This includes items like your pool filter, skimmer basket and the strainer basket on your pool's pump. By cleaning out these items, you ensure that debris and build-up are removed so they don't fail to keep your water sparkling all summer long.
Ensuring Water Quality
Still water harbors more bacteria than moving water, and circulated water is generally cleaner and safer. This is why proper water circulation is essential in your pool. Nobody wants cloudy water or an algae infestation where they swim, and the good news is these situations are uncommon in a well-circulated pool. In order to have the best water circulation, you should run your pump and filter system every day for at least 12 hours. This helps to reduce the growth of algae and bacteria and ensure that chemicals are mixed properly throughout the pool.
Another aspect of the water quality is the water level. If a water level is either too high or too low, there can be issues with safety and equipment functioning. It's important to keep the water level in your pool consistent to prevent injuries and mishaps with the equipment. If the level is too high, the skimmer door or filter may not work correctly, and if it's too low, there is a greater chance of injury or problems with the pump. Water levels fluctuate occasionally, especially after a big storm or heavy pool use, so it's vital to check periodically and ensure that the water level is at least at the halfway point of your pool skimmer.
Find More Pool Maintenance Tips from Our Team
These are just a few of the tips the experts at Valley Spas & Pools recommend for maintaining your pool this summer. To learn more about swimming pool maintenance or have your pool serviced by our team, contact us today in Hamilton, NJ.