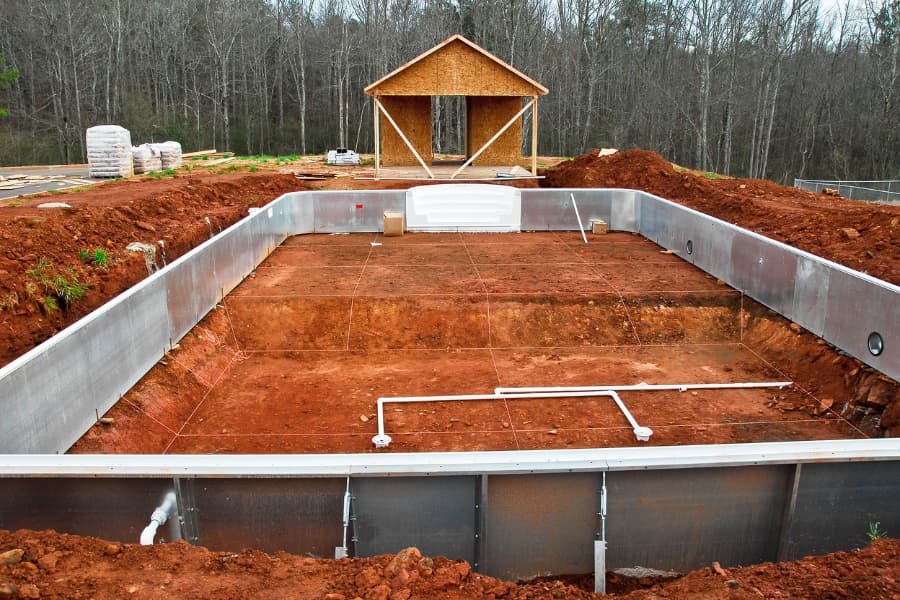 Swimming pools can be a beautiful addition to any backyard. They can offer homeowners and their families a wide range of benefits to promote a healthy lifestyle, including reducing stress, improving sleep, and aiding in recovering from injuries. For residents to be able to take advantage of a swimming pool's many benefits, it must be correctly installed. Proper pool installation by a certified builder is crucial in ensuring pool safety and efficiency.
For over 60 years, the family-owned and operated Valley Spas & Pools has expertly installed high-quality pools and hot tubs for residents in Hamilton, New Jersey, and the surrounding areas. Here, we discuss the importance of having your swimming pool installed by professional contractors.
Why Proper Swimming Pool Installation Matters
A great swimming pool begins with its installation. It is critical pools be properly installed for a variety of reasons, including:
Safety: A homeowner's number one concern regarding their swimming pool should always be its safety. A safe pool requires expert attention to detail and that starts with installation. Professional installation will ensure every aspect of the pool is safe and ready to be enjoyed by all.
Efficiency: Swimming pools are designed to bring users fun and enjoyment. Professional installation can help families get the most out of their backyard retreat.
Longevity: Swimming pools, like everything else, have a life expectancy. Several factors impact how long a pool will last, such as building materials, maintenance, usage, weather, and installation. Homeowners who wish to increase their pool's longevity should consider having it professionally installed.
Appearance: A great pool isn't one that simply provides a means of cooling down on a hot summer day. Pools should also serve as a design element in your home's backyard oasis. When a pool is professionally installed, it can enhance an outdoor living space's function, as well as its appeal.
Reasons to Work with a Certified Builder
When it comes to your swimming pool's safety and efficiency, correct installation is a must. For that reason, it pays to work with professional contractors. They possess the necessary skills and resources to properly install your new backyard swimming hole. Besides professional pool installation, other reasons to work with qualified pool technicians include:
Wide Range of Expert Services
A technician's job isn't over after installation. Pools still require maintenance and other services to ensure they remain safe and in proper working order. Professional contractors will offer a wide range of pool services. Valley Spas & Pools offers expert services, ranging from openings and closings to cleaning and repairs.
Great Selection of Pool Supplies
Homeowners and families who wish to maintain their swimming pool will need the appropriate tools and pool supplies. Most certified builders will have a variety of pool supplies available for purchase. The selection of pool supplies at Valley Spas & Pools includes:
Pool covers
Safety equipment
Toys, floats, and goggles
Cleaning supplies
Pool chemicals
Repair Parts On-Hand
Over time, it is not uncommon that your swimming pool will need repairs. Sometimes, those repairs require replacement parts, resulting in a pool being out of service for the time being. To help eliminate downtime and have your pool up and running again, many certified contractors will have repair parts on-hand. The team at Valley Spas & Pools has the resources and experience to quickly service your swimming pool so you don't miss out on any summer fun.
Work with the Experts at Valley Spas & Pools
A swimming pool is only as good as its installation. For families to be able to fully enjoy their backyard pool, it must be properly installed. That requires the services of a certified builder. For over 60 years, Valley Spas & Pools has been providing those in Hamilton, NJ, and the surrounding towns, such as Allentown, Bordentown, Chesterfield, Lawrence Township, New Egypt, and Trenton, with professional swimming pool installation and services. Contact us for more information on how we can turn your backyard into your own private retreat, or learn about our current specials and promotions.