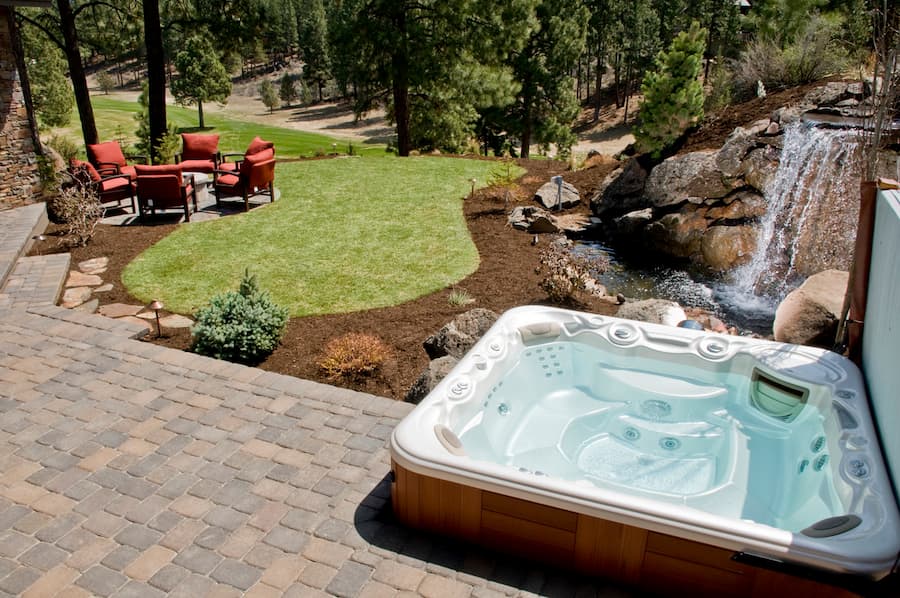 A hot tub is a wise investment with countless recreational and health benefits. This article will describe everything you need to know before getting a new hot tub in Hamilton, New Jersey. It will help you determine if you need one and highlight some critical factors you should consider when selecting a hot tub in a great outlet such as Valley Spas and Pools.
Is Your Hot Tub Energy Efficient?
Energy efficiency is a critical factor to consider when buying a hot tub for the first time or replacing an old one. Heating the tub consumes energy and employing energy-saving techniques such as minimizing time spent can help cut down costs.
A better option would be to go for a tub that conserves energy, that way, you do not have to forgo comfort to lower your utility bills.
Modern hot tubs make it easy to enjoy a home spa while saving money. Professionals can help you to select products with multiple layers of foam to save energy. Their expertise and experience help them understand the latest market innovations. Choosing the right tub will enable you to relax without worry.
What's Your Purpose for Owning a Hot Tub?
The big question is—why do you want to own a hot tub? Answering the question will enable you to buy the best hot tub. For instance, size is an important factor when aiming at entertainment with loved ones. A smaller tub may work for you if you prefer to use it for solo moments such as unwinding. Improving your health and wellness is doable in a small tub, provided that the jets match your taste.
Do You Need an Indoor or Outdoor Hot Tub?
Personal preference is a crucial factor when choosing a location for your hot tub. Most people may have an outdoor hot tub. But, an indoor one is fabulous when you have some extra space. A professional can guide you on how to accommodate an indoor spa conveniently.
What are the Best Aesthetics for My Tub?
After selecting the location for the tub, you may want to choose a design that matches the area. Remember that steps and decking will also impact how the selected area looks. Consulting a designer is a great way to get inspirational ideas. Selecting an innovative design will match your architectural preference. Doing some landscaping could give you a fantastic look.
What is Your Budget?
When getting a new tub, it is best to consider additional costs besides the buying price. These additional expenses include the cost of operations and repairs. Operational expenses could entail the cost of maintaining water cleanliness, primarily using specific chemicals. While repairs may occur later in the future it is prudent to be ready for possible damages. Your seller can guide you on the best products to buy for your home and average running and repair costs.
You Will Need to Maintain the Water and Chemicals
It is best to take proper care of a hot tub to make it last longer. Like a pool, your hot tub requires clean water and quality chemicals. Consulting a professional when buying one is wise to determine the cost of owning it. That way, you can enjoy the luxury of owning a spa right in your home. Routine maintenance will keep it pristine.
Health Benefits of Owning a Hot Tub
Your health may improve by getting better sleep and relieving stress. It can serve as a tremendous personal area for reminiscing over fond memories and planning for the future, besides:
Pain relief: Soaking in a tub can relieve pain from tight joints and tendons.
Muscle relaxation: You can soothe muscles with water and the pressure from the jets.
Improved sleep: Some people use hot tubs to help them prepare for sleep.
Cardiovascular health: A 2016 study showed how a warm soak could lower blood pressure and increase heart rate.
Calorie burn: A hot tub can help with metabolism, but it may not have the same effect as exercising.
You may be in the market because you want to enjoy more quality time with loved ones. Or maybe you are targeting the fantastic health benefits of owning a hot tub. Either way, you are in for a treat.
Purchasing a hot tub often comes with great excitement for the whole family. Adults can enjoy a soothing soak and even host other couples, while children enjoy thrilling games with their playmates. Your home can quickly become a magical spa with the right hot tub.
Find the Perfect Hot Tub at Valley Spas and Pools
Owning a hot tub comes with many benefits beyond offering relaxation after a long day. At Valley Spas and Pools, we have a broad selection of hot tubs that meet your preference. Our best-selling line has exclusive features, timeless designs, and innovative hydrotherapy. We have vast experience in Hamilton, NJ. Our team will help you to select the right blend of performance, quality, and value. We also offer repair services. No matter how minor or challenging a situation, we have you covered. Contact us today for more information about our products. Better still, visit our showroom to learn more about the ideal hot tub for your home.