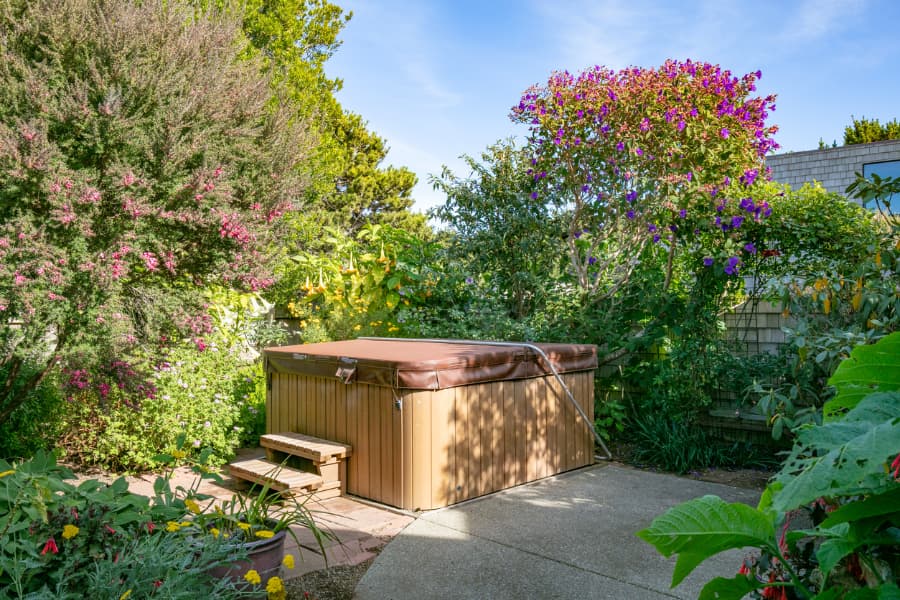 Doesn't installing a hot tub or a spa on your Hamilton, NJ property improve your quality of life tremendously? It gets even better. With Valley Spas & Pools' hot tub and spa accessories, you can upgrade your relaxation area, ensure top water quality, add some spice to the next swimming session, and just have a lot of fun.
Interior Hot Tub and Spa Accessories
Are you worried about water quality in your hot tub or spa? You can install water cleaning systems that keep your water fresh, clear, and sanitized all year round. Since you don't drain hot tubs and spas after each use, it's important to keep the water clean. Otherwise, bacteria, mold, and other unpleasant guests settle in your tub and its plumbing. Water cleaning accessories are essential to ensuring top water quality and the health of your household members and their guests. Here are a few options you may want to consider.
Freshwater® Salt System
By installing the Freshwater® Salt System, you can ensure the freshness and cleanliness of your hot tub water all year round. It sanitizes the water by using a disposable titanium cartridge that generates chlorine from salt.
Unlike many traditional water cleaning systems, the saltwater hot tub accessory uses a small number of chemicals. By providing just a couple of additives, you are keeping your water clean and clear for many months without the need to drain it. The water feels softer and smoother, too.
Freshwater® Ozone System
Another hot tub and spa cleaning accessory is a Freshwater® Ozone System. It works by releasing ozone and silver ions into the water continuously. The high ozone concentration neutralizes contaminants and improves water quality.
An MPS chlorine-free oxidizer freshens and brightens the water without releasing any dangerous chemicals or chlorines. Thanks to being pH-neutral, the system doesn't change water chemistry.
In-Line Sanitizing System
This built-in hot tub and spa sanitizer uses special minerals to keep your water fresh and clean. All you need to do is change cartridges on time. In fact, the system reminds you when it's time to replace the cartridge by flipping over.
This accessory releases chlorine and minerals only when they are needed for water maintenance. This reduces chlorine use by as much as 75%. You would need to change mineral cartridges every four months and replace chlorine cartridges every four weeks.
While simply adding chemicals and chlorine to your hot tub and spa water can work as well, it's easy to add too much or too little. Water cleaning accessories do the job for you while making your water clean, clear, soft, and odor-free.
Exterior Hot Tub and Spa Accessories
These effective accessories can improve your relaxation experience by making it safer and easier to use the hot tub.
Side Steps
Climbing into hot tubs doesn't have to be complicated. By placing steps next to the tub, you are adding convenience and preventing unfortunate accidents.
Umbrella
In Hamilton, NJ, the sun can get really hot while rain is hardly a rarity. When installing an outdoor hot tub, you need to think about weather protection. Consider getting an umbrella that can keep you covered all season long.
Hand Rail
Climbing in and out of your hot tub has to be fun and easy. A handrail can improve your bathing experience and make sure that elderly family members and children stay safe.
Entertaining Hot Tub and Spa Accessories
When water quality and convenience are taken care of, it's time to think about the fun part. That's where the entertaining hot tub and spa accessories come in. They can improve the relaxation process and make your hot tub the centerpiece of any party.
Wireless Audio System with Extended Bluetooth Technology
Would you like to listen to music while dipping into a relaxing hot tub? Consider adding a wireless audio system to the list of must-have accessories. You get a water-resistant remote that allows you to control the music and boost your experience tremendously.
HD Monitor
Watching videos while you are relaxing in your spa or hosting a party in the backyard can be priceless. The all-weather wireless monitor with a pedestal connected to your spa can become the centerpiece of any party.
Imagine watching the Super Bowl or your favorite HBO series without getting out of the hot tub. Everything is at your fingertips!
CoolZone
Do you want to control the temperature in your hot tub and spa? This accessory allows you to do it at any time. From cold-water therapy on steamy summer days to hot-water fun on cooler fall evenings, CoolZone has you covered.
Keep Improving Your Hot Tub Experience in New Jersey
Useful, helpful, and entertaining accessories for hot tubs and spas can improve your experience, keep your family safe, and add a lot of fun to your next relaxation session. Discover top-notch hot tub and spa accessories by contacting Valley Spas & Pools in Hamilton, NJ today.