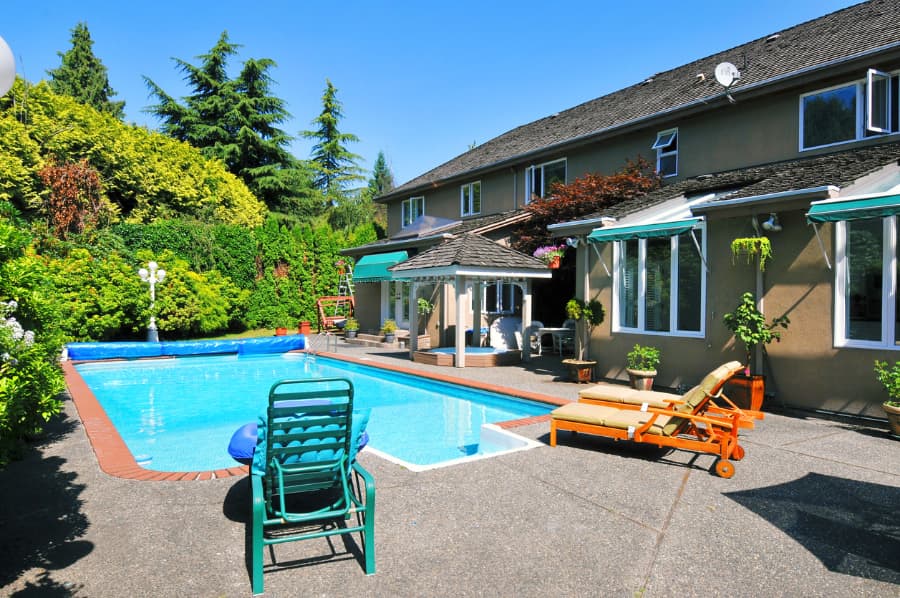 The irresistible lure of cool, clean water is often enough reason to install a pool in your backyard, but adding an in-ground pool waterfall can make your little piece of paradise even more enjoyable. At Valley Spas & Pools, we take enormous pride in helping our clients understand the benefits of the breathtaking water features that can help turn their houses into dream homes.
Relaxation Galore
After a long day full of the hustle and bustle, hanging out by your pool can give you the peace and sense of tranquility you crave. Not only is a cascading waterfall lovely to look at, but it also generates white noise. Much in the same way a white noise machine in your room uses waves crashing or crickets chirping to lull you to sleep, the rhythmic sound of falling water helps mask unwanted background noises, such as traffic or the neighbor's radio, to promote calm. It mimics the feel of a beachside getaway.
A Cleaner Pool
Pool water that sits stagnant for any length of time serves as an ideal living space for algae. As algae colonies take hold, your pool could turn an unsightly shade of green. Even worse, the algae can clog your filters and render your pool chemicals less effective.
The mechanism that powers an in-ground pool waterfall draws water up from the pool, through the installation's piping, and back into the pool again. Water that's constantly circulating is less likely to be susceptible to algae build up. The cycling water also gets filtered, helping to keep your pool clear of leaves, sticks, twigs, and other debris.
All About The Aesthetics
Valley Spas & Pools offers a variety of in-ground pool designs ranging from a classic rectangle to a more organic mountain pond shape to an angular Grecian pool. Adding a waterfall further customizes your plan, combining multiple features to create a backyard that looks, feels, and operates in a way that suits your personality and needs. Imagine welcoming guests you're your home and showing them to their chairs next to a gushing waterfall, or surprising your kids with a water feature that provides the perfect background for an afternoon of splashing around in the sun.
Whether you're hoping to throw parties your friends will never forget or want a place to lounge on your own, sip on a drink, and block out the rest of the world, we can help you bring your vision to life.
Installing Your New Waterfall
Any time you make changes to your home, it's important to hire the absolute best. Valley Spas & Pools has been serving the greater Hamilton, New Jersey area for more than 60 years. We assist our neighbors as they treat themselves to a hot tub, shop for pool toys, or make everyday chores that much easier thanks to the addition of an automatic or robotic pool cleaner. Our portfolio of products highlights some of the more well-respected brands in the industry, and our customer service is second to none.
Explore Your Options For In-Ground Pool Waterfalls
There are countless ways to transform your backyard. From waterfalls that lend your space a dash of tropical ambiance to a fire pit, hot tub, attractive wicker couch, or flower-covered pergola, our team can get you well on your way to a comfortable, eye-catching result. For more information or to see some of your options in person, contact us online, call us direct at 609-587-1772, or visit the Valley Spas & Pool showroom in Hamilton, New Jersey.