What could be more relaxing than enjoying your very own hot tub? At Valley Spas & Pools, we make it our mission to build the backyard of your dreams. Serving homeowners in Hamilton, New Jersey, and the surrounding areas, Valley Spas & Pools is your one-stop shop for hot tubs, pools, and outdoor furniture and accessories. Learn more about our hot tub models, delivery, and installation services.
Find Your Perfect Hot Tub
HIGHLIFE® COLLECTION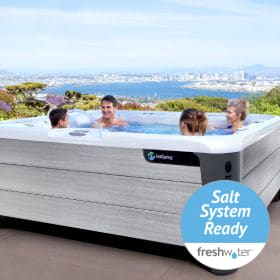 Our best-selling line with exclusive features, innovative hydrotherapy and timeless design.
LIMELIGHT® COLLECTION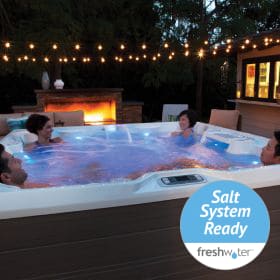 Fresh styling clean lines and unique lighting add beauty and ambiance to your spa experience.
Hot Spot Collection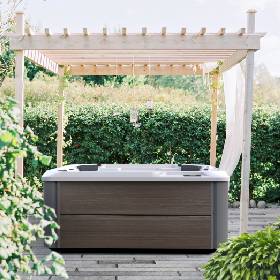 Quality, performance, and value. Maximize your every day.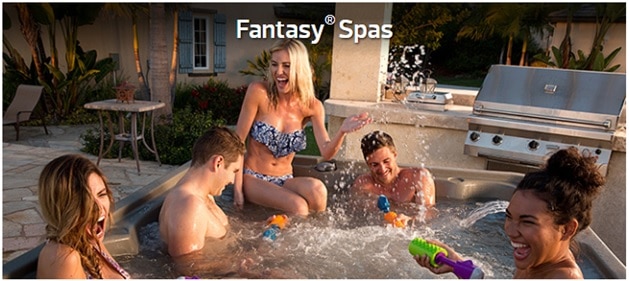 Hot Tub Collections
It's easy to find your perfect hot tub with Valley Spas & Pools. Our models include:
Highlife Collection
The Highlife Collection from HotSpring is our best-selling line, featuring intuitive controls, consistent water flow, and top-of-the-line insulation. Available styles include:
Grandee
Vanguard
Sovereign
Triumph
Jetsetter LX
Jetsetter
Made with a durable polymer support structure and an easy-to-maintain filtration system, your Highlife hot tub will provide enjoyment for years to come.
Limelight Collection
The hot tubs in the Limelight Collection feature powerful, targeted jets for a relaxing and rejuvenating massage. Plus, the custom-designed covers have an exclusive hinge seal that locks in heat for maximum energy efficiency. Limelight hot tub styles include:
With contemporary styling and multi-point lights, these comfortable hot tubs can accommodate four to seven people depending on the model you choose.
Hot Spot Collection
Choose a Hot Spot hot tub for the ultimate combination of performance, quality, and value. Hot Spot collection styles include:
Best of all, every HotSpring collection is designed for energy efficiency, so you can enjoy a backyard hot tub without worrying about high monthly bills. The Hot Spot spas have FiberCor insulation and no-fault heaters that are covered by an unconditional two-year warranty.
Fantasy Spas
Getting your hot tub up and running is easy with the plug-and-play designs from Fantasy Spas. There's no need for added plumbing or wiring – you simply fill up the Fantasy hot tub using an outdoor hose and then plug it into any standard 110-volt outlet. Styles we carry include:
We have more than 15 models on display in our showroom. However, if you want to browse our inventory before visiting in person, you can take a virtual product tour of HotSpring spas
Hot Tub Equipment and Accessories
Valley Spas & Pools has everything you need to convert your backyard, deck, or patio into an outdoor paradise. We carry a wide range of hot tub accessories, including:
Handrails and steps: Make it easier for guests to get in and out of your hot tub safely.
Hot tub pillows: Waterproof pillows make your spa experience even more relaxing.
Hot tub replacement covers and cover lifters: Protect your hot tub from the elements and keep the water warm with a custom cover.
Umbrellas: Add extra shade to your backyard oasis with an outdoor umbrella.
Water sanitizing systems: We carry both traditional chlorine and saltwater sanitizing systems.
Wireless TV, lighting, and sound systems: Enjoy your favorite shows, movies, and music with outdoor entertainment systems.
Visit Our Showroom to See Our Hot Tub Models Today
With over 60 years of industry expertise, Valley Spas & Pools has a strong track record of excellent customer service. In addition to hot tub models and accessories from leading manufacturers, we provide design and installation services for both above-ground and in-ground pools in Hamilton, NJ, and the surrounding area.
Valley Spas & Pools also carries fire pits, pergolas, and outdoor furniture – everything you need to transform your outdoor space. Our team members are happy to help you choose the right hot tub for your needs and are available to answer any questions you may have. Once you've selected the ideal hot tub for your home, we'll provide timely delivery and installation. For more information, contact us today.