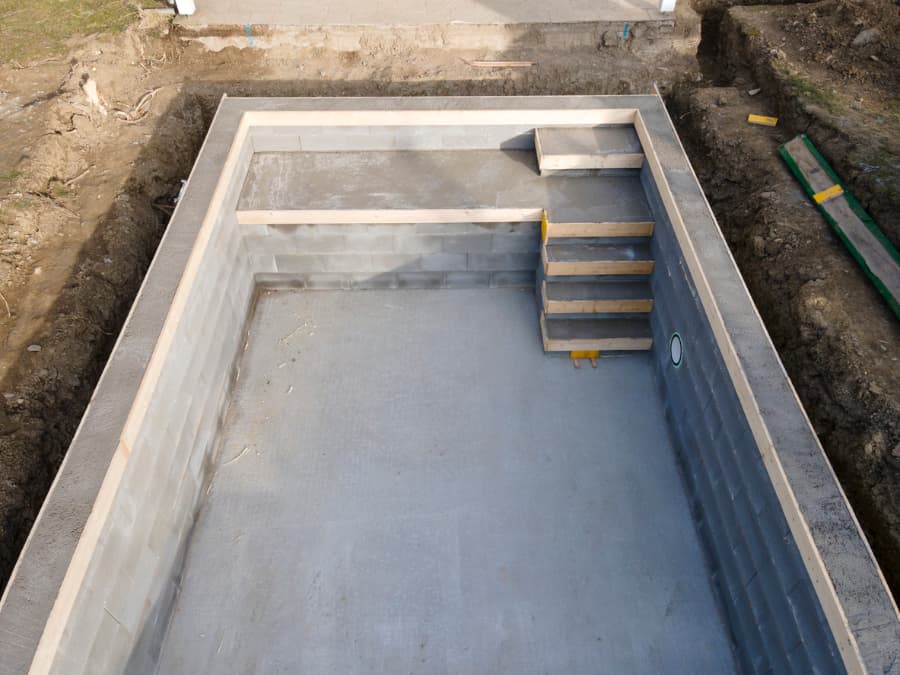 Choosing to add a swimming pool is a big decision for a homeowner but one that can bring much joy and excitement. Like any upgrade, homeowners want to make the most of their investment right away. This requires having your swimming pool installed during the proper time of year.
For over 60 years, the family-owned and operated Valley Spas & Pools has provided professional pool and hot tub installation services for clients in Hamilton, New Jersey, and the surrounding areas. Here, we discuss the best time of year to have a pool installed to help you make the right decision.
What's The Best Time of Year to Have a Pool Installed?
While there's no wrong time to add a swimming pool to your property, some times of the year are more ideal than others. The best time of year to have a swimming pool installed in your backyard depends on several factors, including climate, availability of the contractor, the stock of materials needed, and your concerns as the client. Considering these reasons, it is widely believed that the best time of year to install a swimming pool is the fall. Here are the reasons why:
Ideal Weather Conditions
Weather plays an important role when having a swimming pool professionally installed on your property. Inclement weather conditions can severely hinder a contractor's ability to install a pool on time.
Climate and weather patterns look different depending on location. However, in the Northeast, the fall generally produces the best conditions for pool installations. In autumn, the ground is typically softer and drier because of the effects of heat during the summer. This puts contractors at an advantage, as the materials used are less likely to sink since the soil isn't as damp.
Plenty of Time to Plan Ahead
Scheduling pool installation in the fall provides homeowners plenty of time to plan for pool festivities for the upcoming season. If your pool is installed in the fall, you have months to stock up on common pool accessories such as pool toys, games, and lounge furniture. If you start the installation at the beginning of fall, you may be able to find these items sold at discounted prices as stores clear their shelves to prepare for holiday inventories. Then, when summer rolls around, you can get right to having fun.
Contractor Availability
An important aspect of pool installation that often gets overlooked is the availability of the contractor. Professionally installing a pool is a big project, especially when it's done right. Because spring and summer are popular months for these services, availability for a big job like pool installation may be limited. This can result in longer than expected wait times, preventing you and your family from taking advantage of the sunny summer weather.
The Price of Pool Materials
The cost of installing a swimming pool depends on many factors, such as the style of the pool, its size, the necessary materials, and if any outdoor living services are added to the project. Clients who wait until closer to the end of the year may be able to find price cuts on materials and supplies, along with specials and promotions for installation services.
Another component to consider is interest rates. If you are planning to finance your home's newest feature, you should keep in mind that interest rates may increase in the New Year. It may be beneficial to have your pool installed now while you know the rates.
Professional Pool Installation from the Experts at Valley Spas & Pools
Homeowners can elevate their backyard spaces while adding value to their properties by having a swimming pool professionally installed by the experts at Valley Spas & Pools. While the best time to install a pool may be autumn, our services are available throughout the year. We serve residents in Hamilton, NJ, and the surrounding towns, such as Allentown, Bordentown, Chesterfield, Lawrence Township, New Egypt, and Trenton. If you have any questions about pool installation or are interested in learning more about our services, contact us today at Valley Spas & Pools.